Millennium Lubricant Refinery LLC
Driving the evolution of our ecosystem
Since our inception in 2013, our purpose has been to play a positive role in advancing the local economy. We have been at the forefront of developing the refining industry in the UAE, taking a lead in fulfilling national aspirations for quality assurance and environment protection.
We have worked closely with our industry peers, developing and implementing national policies aimed at providing growth opportunities for the country.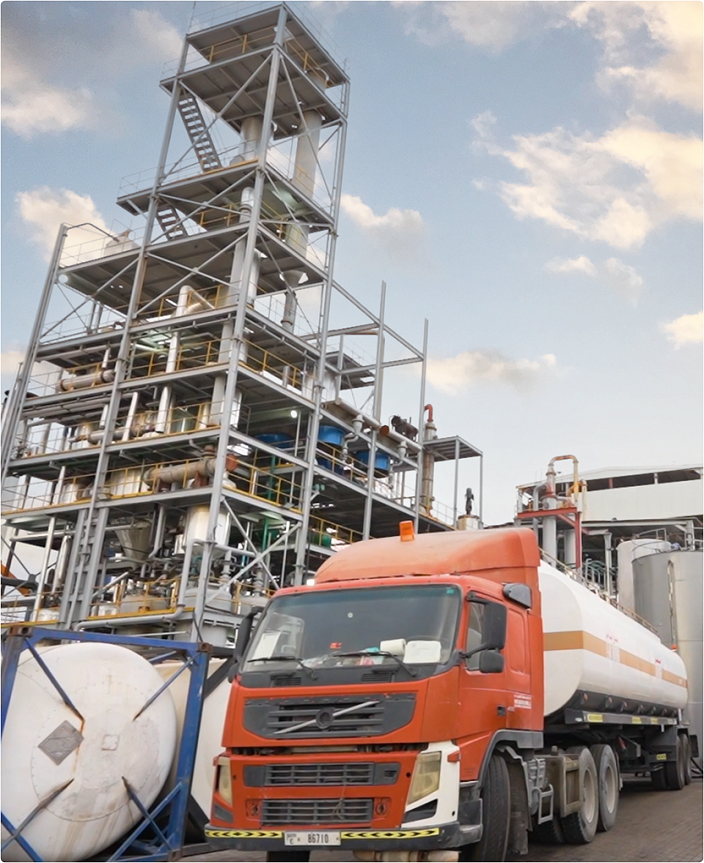 Our state-of-the-art production facilities and laboratory for testing, ensure that we meet and exceed eco-friendly production expectations as per UAE norms.
Consistency + Quality + Performance
Our diverse product portfolio is fuelled by a spirit of continuous innovation. We have expanded our activities to include the production of SN-50 Base Oil and Glycols.
We also have a project for dehydration and fractionation of Glycol with a capacity of 200 MTN/Day.
We have a capacity of over 500 MTN/Day of SN50 production, with a varying range as well as customised specifications to meet our customers' unique requirements. We process several hydrocarbons in our facility that meet our customers' exacting specifications.
Lube Oils
This is a class of refined products, that help reduce friction between surfaces in mutual contact, thereby reducing the heat generated during motion. These may also perform the function of transmitting forces, transporting foreign particles or heating or cooling surfaces.
Recycle Base Oil (MRL-300)
Glycol