Innovating for a
sustainable future
We are the Millennium Group
Millennium Group stands as a beacon of innovation and reliability in the realm of industrial lubricants. With a legacy rooted in precision engineering, we have consistently pushed the boundaries of excellence to deliver top-tier solutions. At the heart of our commitment lies 'Magnum,' a distinguished line of lubricants meticulously crafted for diverse industrial applications, including diesel and gasoline engine oils, industrial gear oils, greases, brake fluids, coolants, and transformer oils. Guided by a passion for superior performance and sustainability, Millennium Group emerges as the trusted partner for industries seeking to optimize their operations and enhance longevity. Join us on a journey where cutting-edge technology meets the art of lubrication, as we pave the way for a future fueled by excellence.
In the dynamic landscape of industrial lubrication, Millennium Group sets itself apart through a synthesis of quality, innovation, and expertise. Our extensive range of products, ranging from high-performance engine oils to specialized greases and coolants, attests to our commitment to providing solutions that power the engines of progress. Compliant with international standards and enriched with advanced formulations, Millennium Group's offerings, led by the renowned 'Magnum' series, cater to the intricate needs of sectors like automotive, manufacturing, and energy. As we navigate the intricacies of the industrial world, Millennium Group invites you to explore a partnership where reliability meets evolution, and every drop of lubricant reflects our dedication to a future of enduring industrial success.
We are on a never-ending quest to create new benchmarks in the oil refinery and lubricants industry. Our aim is to ensure that our customers get solutions which help them achieve their business goals.
Our mindset is global. Our approach, responsive. And our commitment, real.
Committed to shaping the future
OUR GROUP COMPANIES
MILLENNIUM
LUBRICANT
REFINERY LLC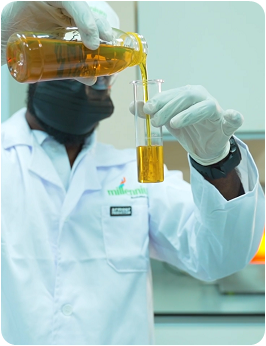 Our purpose at Millennium Lubricant Refinery LLC has been to play a positive role in helping the local economy grow. We have been at the forefront of developing the refining industry in the UAE, taking a lead in fulfilling national aspirations for quality assurance and environment protection.
Since our inception in 2011, at Millennium Grease & Lubricants Manufacturing LLC, we have walked a steady growth path, to become one of the top five lubricant and grease blending facilities in the UAE today.
MILLENNIUM
GREASE &
LUBRICANTS
MANUFACTURING LLC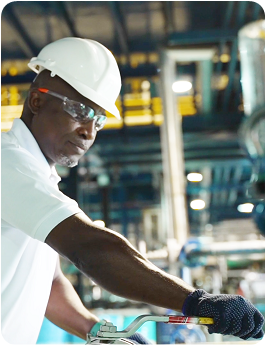 Since our inception in 2011, at Millennium Grease & Lubricants Manufacturing LLC, we have walked a steady growth path, to become one of the top five lubricant and grease blending facilities in the UAE today.
Innovation
Technology
Evolution
Sustainability
We are quick on our feet to explore unique solutions to serve our clients' businesses
Our technology agenda is underpinned by automation and in-depth technical expertise
We strive to be better every day, improving on challenges and advancing on successes
We plan to recycle and reuse, which is where our future growth will come from
At Millennium Group, we don't just deliver products; we turn quality into performance. Our commitment to excellence is not just a statement but a living ethos embedded in every facet of our operations. Our quality assurance team operates around the clock, meticulously inspecting and ensuring that each product leaving our factory is nothing short of the best. We view quality as a continuum, a relentless pursuit that transcends mere compliance. From the sourcing of premium raw materials to the final product reaching our customers, every step is marked by an unwavering commitment to delivering lubrication solutions that stand the test of time. In an industry where precision and reliability are paramount, Millennium Group sets the standard, where quality is not just a benchmark but a promise kept, every time.
We listen and evolve with our stakeholders, to meet shared objectives

We always do the right thing
We always prioritise our customers' needs
All in all
evolution,
every day.
From just 15 customers in 2011, our client roster has grown to include over 100+ key customers today, across European, Middle Eastern, African and Asian markets.
We turn quality into performance
The quality assurance team at Millennium works round the clock, continuously checking and ensuring that only the tested and nothing less than the best, leaves the factory.

New white paper "regulatory sandbox"
Ignite Excellence with Millennium's Quality Oils